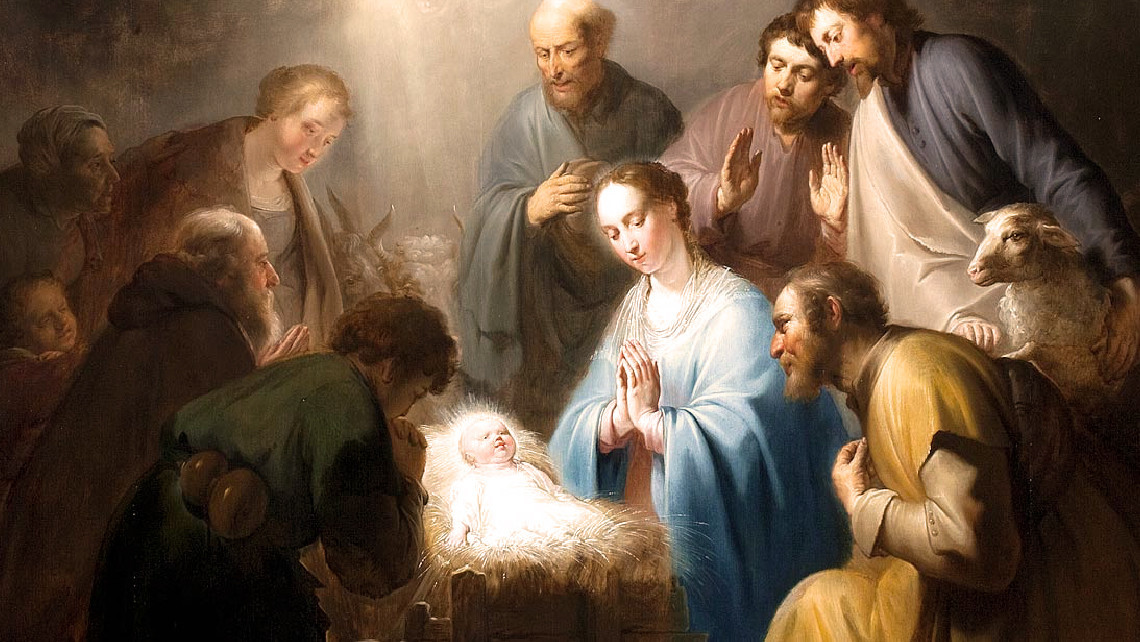 Have you ever felt like you ought to be doing something more during Advent to prepare spiritually for Christ's coming at Christmas, and during Christmas to really celebrate the reality of His coming throughout the entire season?
You're not alone.
Many Catholics feel the same way. 
Sadly, however, we've forgotten many of the beautiful customs we once kept in our effort to both prepare our hearts for this season, and to really enter into the spirit of the season. 
So, as the secular world proliferates with more and more ways to buy into (pun totally intended) the consumerist spirit of Christmas, we wanted to provide you with a handful of ideas to enter into the season's true spirit, drawn from Catholic cultures around the world!
Some of these ideas are things you can put into practice in your own home. Others may require a group effort within your parish, your homeschool community, or your group of Catholic friends in your area.
With that in mind, here are seven Catholic Advent and Christmas customs for you to consider adopting this holiday season!
Las Posadas
This Mexican tradition is held on the nine evenings prior to Christmas Eve. Children dress up as Mary and Joseph and go from house to house looking for "a room in the inn." At the last house they are welcomed in and everyone celebrates with food, drink, and carols. You can easily organize Las Posadas with your own group of Catholic friends!
Weihnachtsmarkt
Also known as "Advent Market," this tradition originated in the Germanic region of Europe. The markets are typically held in the town square and boast food, drinks, singing, and seasonal items for sale. You can organize your own local parish Advent Market, and encourage the crafty folks in your parish to set up shop.
The Krampus
This is, perhaps, a more extreme version of our American "lump of coal" custom for naughty children. Like the Advent Market, this custom originated in the Germanic region of Europe. On the eve of his feast, St. Nicholas is believed to be accompanied by a demon who doles out punishments on naughty children while St. Nicholas himself awards well-behaved children with delicious dainties. Participants in this custom today dress up in elaborate (and horrifying) costumes, and go around the Advent Market on the eve of St. Nicholas' feast day with whips made of horsetail. Is there a way you could adapt this custom for your own Advent Market?
Humble Pie
Ever had to eat a slice of humble pie? Figuratively, who among us hasn't? But did you know "humble pie" isn't just a figure of speech? Traditionally, Humble Pie is a meat pie made from a deer's "humbles" (i.e. the heart, liver, brains, and other organs), and served during the Christmas season. Today you can easily find recipes for Humble Pie with more... appetizing... ingredients.
The Jesse Tree
Based on the passage of Isaiah 11:1 - "[A] shoot shall sprout from the stump of Jesse, and from his roots a bud shall blossom" -  the Jesse tree retells salvation history by recreating Jesus' ancestry through imagery and symbols, showing how He is the shoot sprouting from the "stump of Jesse." You can easily purchase a pre-made Jesse Tree, or make your own.
Minced Pies
This one could accompany the next in our list. A practice of the Middle Ages was to serve minced pies during each of the 12 days of Christmas. These are single-serving dessert pies filled with "mincemeat" - a combination of dried fruits, meat, and spices. Recipes are still easily available.
The 12 Days of Christmas
Celebrate from Christmas day until the Feast of Epiphany! These twelve days of celebration connect Christ's Birth with the visit of the three Magi, the first of the Gentiles to embrace faith in Christ, having been led to Him by the star.
How will you enter into and carry on the authentic spirit of the holiday season this year? 
Let us know on Facebook and Instagram! And if you haven't already, please join our growing community of folks committed to praying the Rosary daily.